Let's talk about PORTION SIZE.
Some people are born with silver spoons in their mouths. I was born with a stainless steel spoon being repeatedly forced into mine. It seems my family received some faulty data indicating an imminent famine. They decided the appropriate action was to feed me constantly and build up my baby-fat stores to withstand the coming hardship. My grandmother was the commander of this mission. No amount of food I ate was enough. "You eat like a bird," she'd say.
Imagine my surprise when I didn't die of starvation back in the winter of 2008 after coming down with what I now half-jokingly refer to as "the first but undocumented case of swine flu," which left me unable to eat for two straight weeks.
After noticing something resembling hip bones jutting through my skin, I crawled out of bed and dragged my weakened body to the scale. I'd forgotten I had bones in that part of my body. I was shocked when the scale said, "Who are you and what have you done with my owner?" and an 11-pound weight loss registered on the screen. Lighter, but still alive. Hmmmmm. There was definitely something wrong with my grandmother's philosophy on portion size.
Truth be told, I needed to lose those eleven pounds. With the exception of my pregnancy, that winter in 2008 was the heaviest I had ever been, weighing in at 156 pounds. I'd always been up and down with my weight, but somehow I had let it get away from me. Too much snacking and zero exercise were the likely suspects. But now I was beginning to wonder if I was overeating even the healthy foods in my diet.
Motivated at my new weight of 145, I decided to take advantage of my near-death experience and continued lack of appetite. I nibbled at small portions of food to get my tummy used to eating again. When my appetite returned, I decided to forge ahead in the pursuit of health and wellness and a trimmer body. The first thing I did was cut all of my meals to half their former size. I told myself I could eat more if I were still hungry a half hour later. By giving myself that permission, I eliminated the anxiety and sense of deprivation I would have felt. I rarely had to go back for seconds.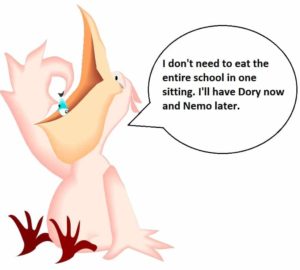 The weight continued to come off at a steady pace. It seemed my metabolism had increased. Even if I overindulged at a special occasion, I did not gain weight. My set point had readjusted. As I watched the number on the scale drop and inches disappear, I decided to add in a bit of exercise. I grabbed my iPod and walked a 2-mile route I had mapped out with my car. Back at home, I did a few hundred crunches and stretched.
Those walks did as much for my mind as they did for my body, maybe more. I became addicted to that time away from it all. Soon I added jogging to my routine. Nothing crazy. I worked my way up to two miles and alternated with walking so I didn't put too much stress on my knees. I promised myself I'd never go more than two days without exercising. My record turned out to be much better than that, in fact.
Six months after the flu, I was down 28 pounds and weighed 128. Some people [don't pay any attention to my internal critic waving over there in the corner] might say I should be a bit lighter for my height of 5'4" and a half. (Don't forget the half.) But at 128 lbs., my BMI was within normal range and I was in better shape than I'd been for quite a long time. My head was in better shape, too.

I managed to keep the weight off until today. This morning, I got on the scale and saw that I was creeping up into the mid-130s. I know the reason. It's this damned winter. I've been cooped up, unable to do my beloved exercise routine due to snow and ice on the roads just about every week for the past month. So I've been going through the motions along with the too-perky trainer on one of my annoying exercise DVDs. (I want to smack her.) I'm also feeling a bit low from lack of sunshine, and I've been filling the void with sinful treats. I eat when I'm emotional. Happy, sad, angry, bored, or anything in between—I don't discriminate. Sue me, I'm Italian. Sometimes I think those old habits are embedded in my cells.
But enough is enough already, right? It's been about a month and a half since I've been in the groove, and it's time to return. Reduce portion size that has crept up, eliminate sinful snacks (for me that's anything that includes flour and/or added sugar), and exercise regularly. Anyone want to join me?